THALAC - Moisturising & protection cream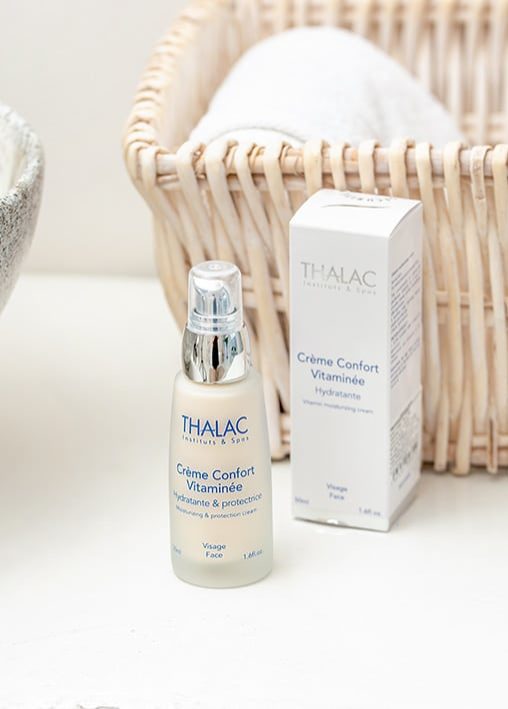 Skin care creams
Moisturising & protection cream
A concentrate of multi-vitamin softness, the texture of this facial care product is smooth and light at the same time; it provides an intense sensation of comfort as soon as it is applied. Tightness is reduced and the skin is supple, smooth and silky.
Skin type:all types of skin
Texture :cream
Use :morning and/or night
Capacity:50ml
Beauty treatment:Étape 1
Discover the treatment in 6 steps
Key assets
Vitamin complex: Vitamins A, E, F
energizing, nourishing, moisturizing and toning.
Moist24
long-lasting moisturizer.
Results
Nourished, soft and comforted skin. Fatigue erased and immediate radiance. Protected skin. Delayed appearance of wrinkles and fine lines.
Composition
Vitamin complex: vitamins A, E, F: energizing, nourishing, hydrating and toning
Moist24: long-lasting moisturizer
Algisium C: moisturizing, anti-ageing
Recommended with this product
Enjoy maximum well-being by taking advantage of the synergy between our products and treatments in our range.