Thalac - Anti-shine day care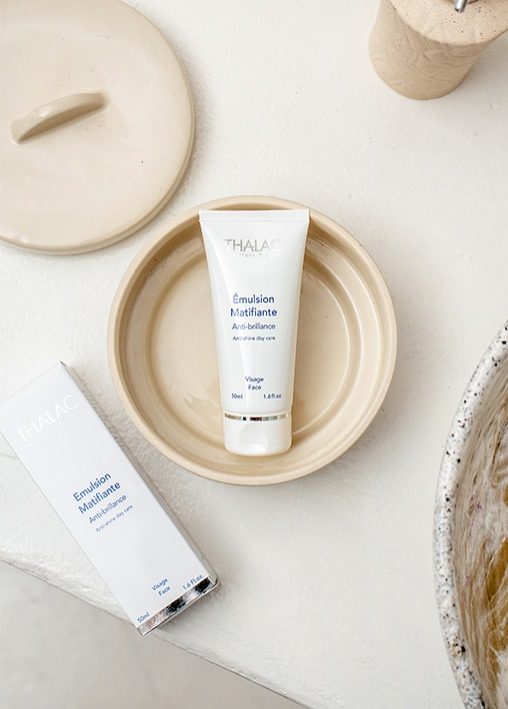 Skin care creams
Anti-shine day care
As soon as it is applied, this matifying treatment makes the skin clearer. The skin texture is tightened and shine is reduced, especially in the median area: forehead, nose and chin.
Skin type:mixed to oily skin
Texture :cream
Use :morning
Capacity:50ml
Beauty treatment:Étape 1
Discover the treatment in 6 steps
Key assets
Absorbent microparticles
moisturizing, softening.
Aloe Vera Extract
long-lasting moisturizer.
Results
Purified skin, tightened and unified skin texture. Clean and matte complexion.
Composition
Aloe extract: moisturizing, softening.
Moist24: long-lasting moisturizer.
Wheat germ oil: nourishing, softening, anti-oxidant, delays the effects of skin aging.
Hyaluronic acid: moisturizing and intense plumping.
Ac net: normalizing, regulates sebaceous secretions.
Absorbent microparticles: matifying agent.
Recommended with this product
Enjoy maximum well-being by taking advantage of the synergy between our products and treatments in our range.