Thalac - Relaxing and cooling gel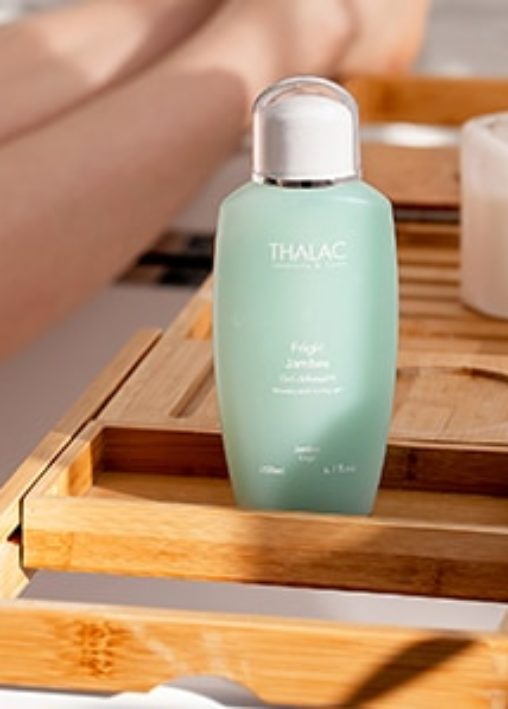 Body specific
Relaxing and cooling gel
Freshness care enriched with menthol and red vine for tired legs. As soon as it is applied, its translucent gel texture provides an intense sensation of lightness, freshness and well-being for a long-lasting relaxing effect.
Skin type:all types of skin
Texture :gel
Use :can be used at any time of the day
Capacity:200ml
Key assets
Menthol
decongesting, refreshing.
Extrait de vigne rouge
decongestant, veno-tonic, antioxidant, astringent.
Composition
Menthol: decongestant, refreshing
Red vine extract: decongestant, veno-tonic, anti-oxidant, astringent
Horse chestnut extract: decongestant, veno-tonic, anti-inflammatory
Recommended with this product
Enjoy maximum well-being by taking advantage of the synergy between our products and treatments in our range.