Thalac - Anti-ageing preventive cream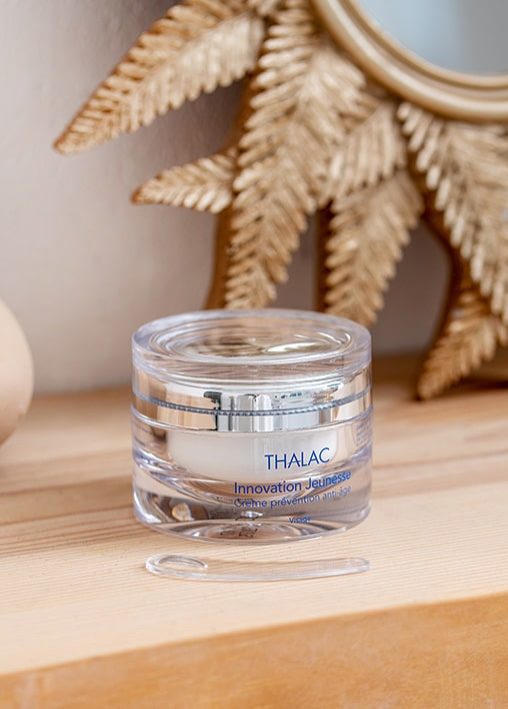 Skin care creams
Anti-ageing preventive cream
This anti-aging cream offers exceptional results in slowing down skin ageing thanks to the Rigin peptide, which acts in a similar way to D.H.E.A. to maintain and prolong the skin's youthful capital. The skin's self-defense capacities are reinforced.
Skin type:all types of skin
Texture :cream
Use :morning and/or evening
Capacity:50ml
Beauty treatment:Étape 1
Discover the treatment in 6 steps
Key assets
Blue algae extract
long-lasting moisturizer.
Algisium C
moisturizing, anti-ageing.
Results
Activated cellular regeneration. Smoothed, hydrated, revitalized, nourished and toned skin.
Composition
Moist24: long-lasting moisturizer.
Algisium C: moisturizing, anti-aging.
Blue algae extract: remineralizing, energizing, revitalizing, nourishing and protective.
Vitamin E: anti-free radical, helps to maintain the elasticity and the hydration of the skin.
Rigin Peptides: anti-aging, revitalizing and firming.
Recommended with this product
Enjoy maximum well-being by taking advantage of the synergy between our products and treatments in our range.