Thalac - Anti-ageing serum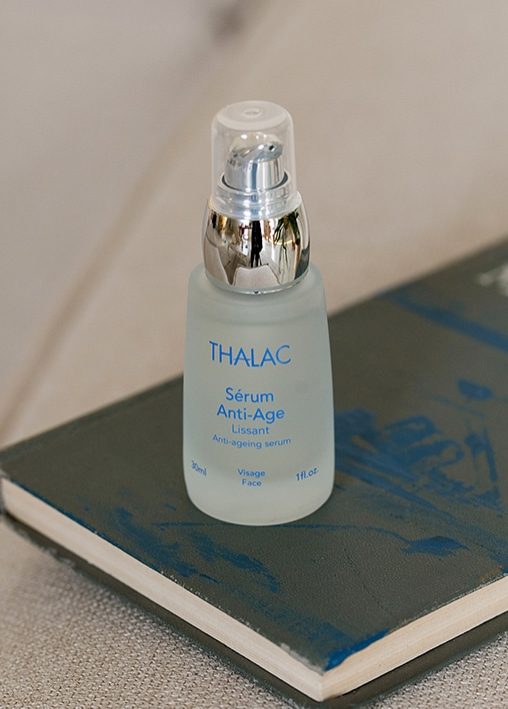 Serums
Anti-ageing serum
Used under your usual day cream, this complete face and décolleté treatment stimulates cellular activity. Day after day, the skin is moisturized and radiant, wrinkles fade.
Skin type:all types of skin
Texture :serum
Use :as a treatment or on a daily basis. Morning and/or night, before your skin cream.
Capacity:30ml
Beauty treatment:Étape 1
Discover the treatment in 6 steps
Key assets
Phylderm vegetal
nourishing and revitalizing.
Bladderwrack extract
contributes to give elasticity to tissues and to limit their ageing.
Results
Hydrated, revitalized and luminous skin. Unified and radiant complexion.
Composition
Phylderm vegetal: nourishing and revitalizing.
Marine elastin: helps give elasticity to tissues and limit their aging.
Extract of fucus: hydrating and remineralizing.
Marine collagen: brings softness, flexibility and elasticity to the skin. Activates the cellular renewal.
Calcium: reactivates the coherence between the cells and deeply reconstitutes the epidermis.
Recommended with this product
Enjoy maximum well-being by taking advantage of the synergy between our products and treatments in our range.